Starting your Award
So you're going to start your DofE award, you'll need to make some choices and this page will help you to know what you need to do.
First you'll need to pick your timescales for each section, then pick an activity for each section, choose an aim and finally add all that information to EDofE.
---
Time Scales
Each level of the DofE programme has different time scales - you'll need to pick yours in EDofE when you set everything up. Don't worry though you can change them once you've set them up!
At each level for Physical, Volunteering and Skill you need to do at least 1 hour a week.
If you miss weeks due to holidays, etc you'll need to make this up at the end of your DofE programme.
Bronze
Silver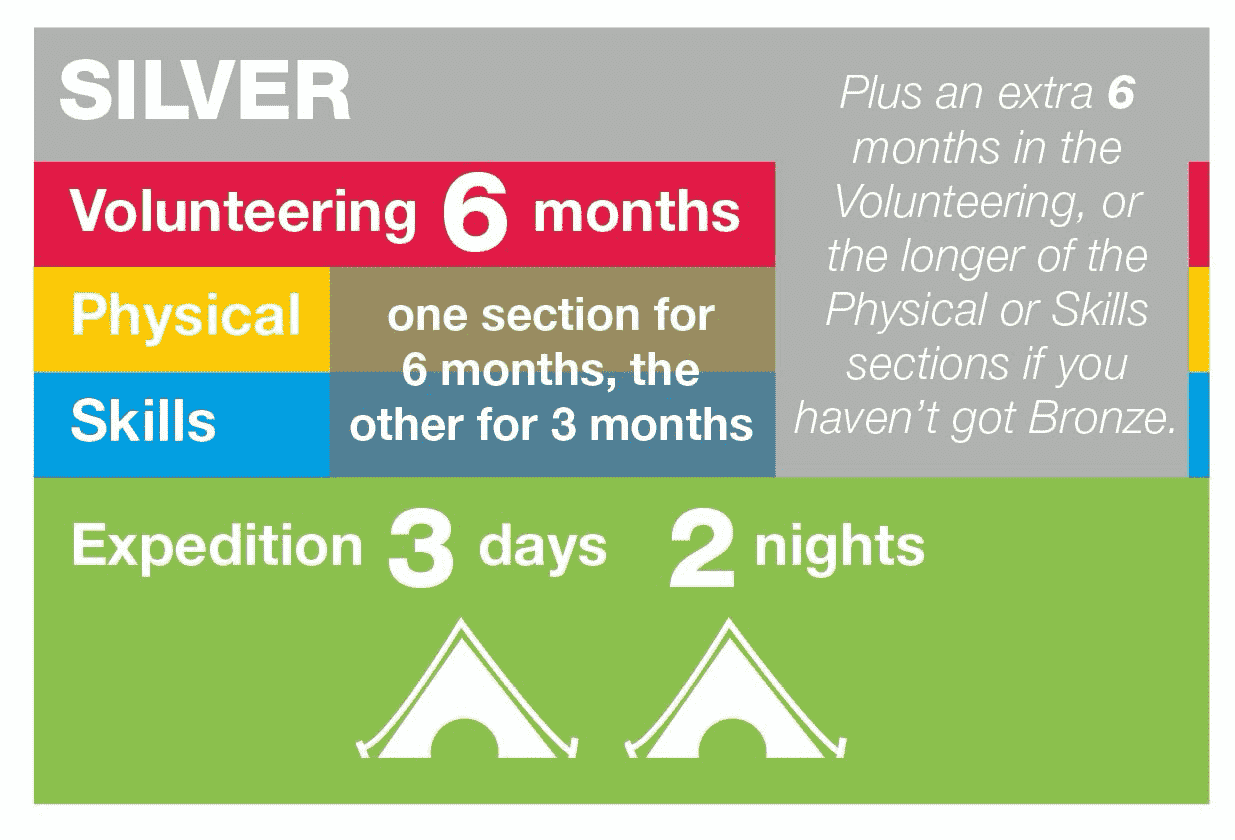 Gold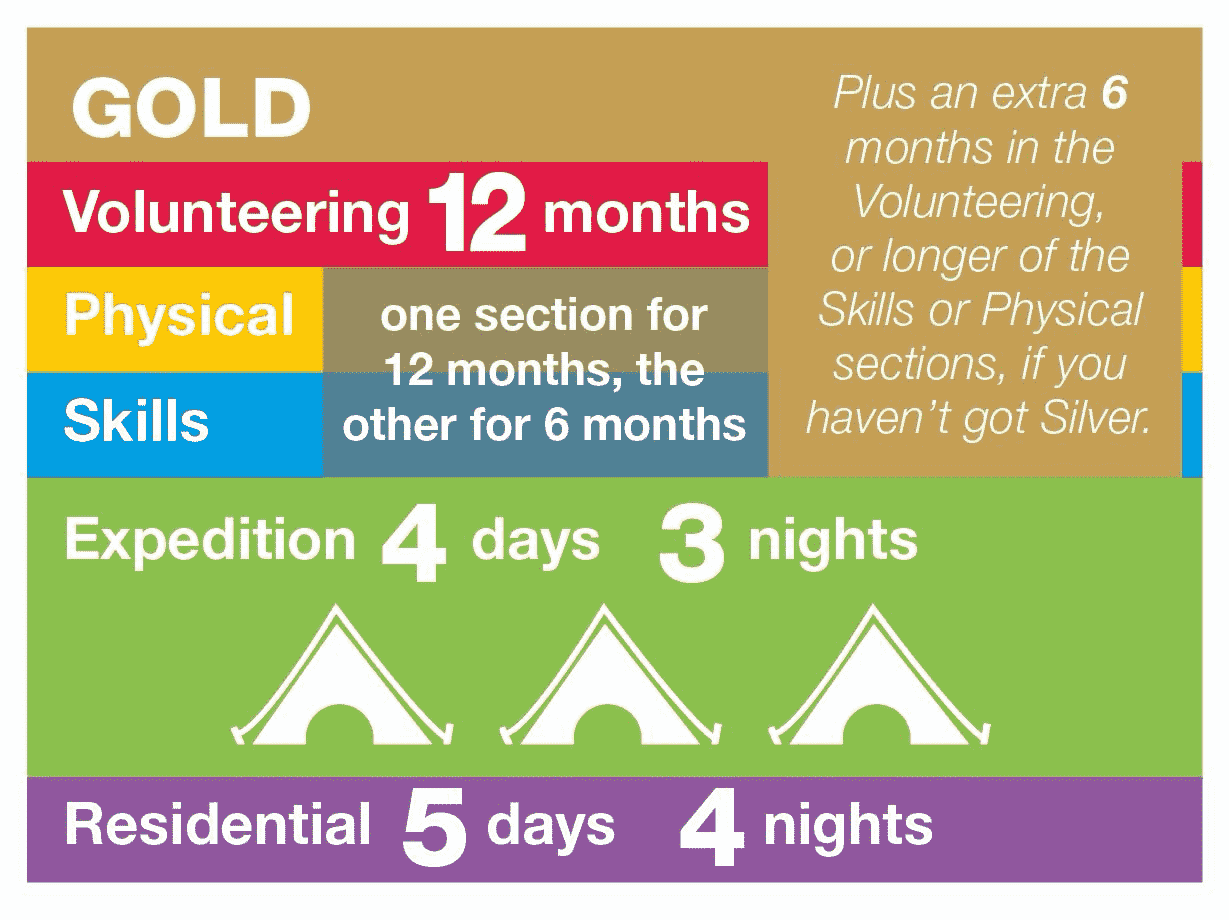 Adding to EDofE
Once you've chosen a time scale you can change it on EDofE - do this by clicking the "My LEVEL Award" (where Level is Bronze, Silver or Gold).
Next click the drop down for "Overall Timescales".
You will then be able to pick from the options presented - allowing you to pick what sections you want to do for what length.
Then click save.
---
Ideas of Activities
Not sure what to do for your DofE? We've got some ideas below for each of the sections.
---
Aim
An aim is the key for each section - it tells your leaders what you want to achieve for each section of your award.
It is important to pick an aim that is both practical and fully describes what you want to do.
Once you've chosen a an Aim you'll need to add it to the section on EDofE
---
Filling in EDofE
Once you've decided what type of activity you want to do you'll need to fill in the correct section on EDofE.
Login to EDofE and click the section that you want to fill in. If you've not started a section you'll be greeted with a page like this - we are using Volunteering in this example.
On this page you will see the time scale that you picked when you set up your EDofE account.
First start off by inputting the start date you plan to start your timescale from - you can enter this in the format Day/Month/Year or click and use the date picker. Don't worry if this changes we can change it later.
Next use the drop down menu to pick the type of activity. This drop down contains the categories in the DofE Ideas Link (the coloured text above each list of ideas) for each section on this page.
Next enter some details of the type of activity - this should be a one sentence description of the activity, EDofE will give you suggestions as you type. This will complete from the list of activities under each type of activity again in the DofE Ideas Link for each section on this page.
Next type in where you are planning on doing the activity (this could be the place you volunteer, where you train or where you practice for example)
Next enter your Aim (or as EDofE calls it Goal) this is what you want to achieve.
Finally enter some basic details of the assessor, this is the person who writes the assessors report. You should approach this person early on so that they can check in and ensure they know enough to write an assessors report. At this point we only need their name and position (this could be Team Coach, Beaver Leader or Music Teacher for example)
Finally pick a leader from the drop down and press "Submit for Approval", this will send it to a leader to get approved as an appropriate activity. If they don't think it is okay they may ask you to change some details of it - they will explain what they need you to do.